For some time, it seemed all Anna's prayers had been answered without her even having to ask. She was successful—a college English professor and the owner of a small business. She had an adult son, a home she loved and a secure future. Tragedy struck and Anna's life changed forever…

While leaving her car on her way to work, Anna was brutally attacked in a parking garage. She was left with extensive head and facial injuries, as well as brain damage and post-traumatic stress syndrome. After months of rehabilitation, she returned to work but was later laid off due to administrative changes.
Anna sold her business and lived simply off the small payout, supplementing her income by house and pet sitting. But her fragile security was shattered when cancer surgery wiped out her financial reserves and she was unable to bounce back in the COVID-ravaged economy. The former college professor slept in her car for nearly a year.

She knew she would never again have the career she once enjoyed. She just prayed for a safe place to live … SVdP CARES answered her prayers.

Through the generous support and donations, Anna was given the safety and security she desperately needed.

"My case manager, Jason, was very pleasant and supportive."
In just three weeks, she moved into a comfortable apartment that accommodated her disabilities. This Christmas, Anna has the best present she could think of … a home.
Right now, hundreds of men, women, and children in our community are facing an uncertain future. Many are barely hanging on, literally a paycheck away from the streets. Others have already passed that point. Like Anna, they never dreamed something like this would happen to them.
But there is hope and help for all, thanks to SVdP CARES and you.
Often, all our hurting neighbors need is a hand up. Our Housing First program places them in dignified and affordable housing. For the first few months, we offer rental assistance, food, clothing, and other basic needs. Financial, employment, and personal counseling are also available, helping to make homelessness rare, brief, and one-time.

"Jason and all the other staff members work diligently to help people in need," Anna says. "I'm grateful to all of them for the amazing opportunity for increased safety and security, better health, and a place where I can restore myself. My prayers have been answered!"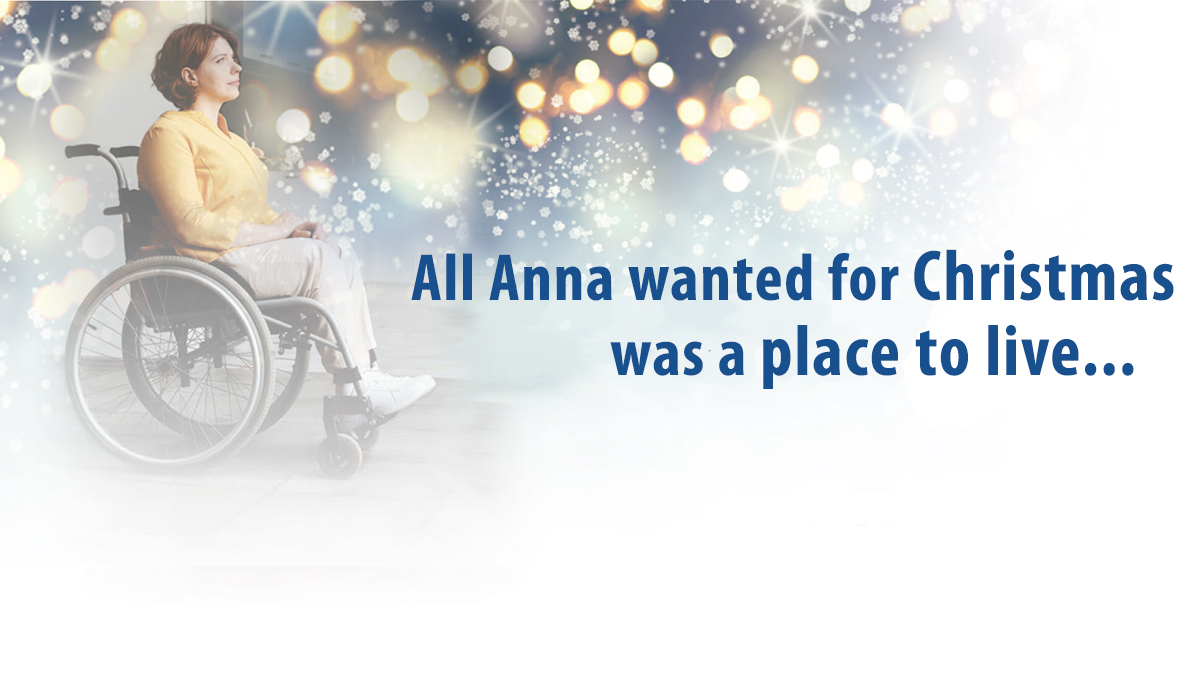 Give a Hand Up this Holiday Season
No one should spend Christmas in their car or on the street.
A gift today blesses those in need with a place to celebrate Christ's
birth in safety and security.