Ann Vickstrom has been a long-time supporter of SVdP CARES. From board member to donor, and most recently, team member, Ann's compassionate heart and strategic mind continue to influence the lives of those SVdP CARES serves.

Can you give us a little background on your relationship with SVdP CARES and what led you to join the CARES team full-time?
I had volunteered with SVdP CARES through the St Raphael's Catholic Church SVdP Conference for years. As President of the St. Raphaels SVdP Conference, I sat on the Board of the South Pinellas County District Council. During my time on the Board, SVdP CARES was offered an opportunity to purchase the medical facility on 15th Street and 4th Avenue in the early 2000s…that was the start of the Center of Hope. For several years, the Board's goal was to find funding for, plan, and renovate the facility into a food kitchen and shelter. It was only through the generosity of the City of St. Petersburg, our generous community, and the Veteran's Administration that we were able to follow through on these very lofty goals to complete the Center of Hope. St. Raphael's Conference was also very involved with home visits and assisting Catholic Charities with the Refugee Resettlement program.
My work with St. Vincent taught me not to judge but to give with an open and loving heart.
With a Master's Degree in Urban and Regional Planning from Florida State University, I worked for several international engineering companies specializing in land development, design, and permitting large-scale development projects. After gaining experience, I started and owned a company specializing in permitting subdivisions, and commercial/office development for 20 years. From there, I worked with the City of St. Petersburg Long Range Planning Department writing policy and working on planning programs to include more affordable housing in the city. While I enjoyed my position with the city of St. Pete, I was lured to SVdP CARES in a position to acquire and develop land for affordable housing. For me, this is an opportunity to give back and apply my knowledge and skill sets to provide a needed commodity in communities throughout Florida.
What is your role at SVdP CARES?
Since the spring of this year, I have been working as the SVdP CARES Planning and Development Manager to find and develop affordable housing properties throughout the 19 counties that SVdP CARES serves. I find properties that may be eligible for development, providing a Feasibility Study or 'due diligence' determining the property constraints and opportunities like density, zoning, and land use suitability. From there, I develop a proforma of costs and look for financing; upon obtaining financing, we start the permitting phase, acquiring any zoning, site plan, and building permits necessary. After receiving development approvals, we begin the construction phase of development, and once we receive the Certificates of Occupancy, our new tenants can move into their new homes…it is time to celebrate!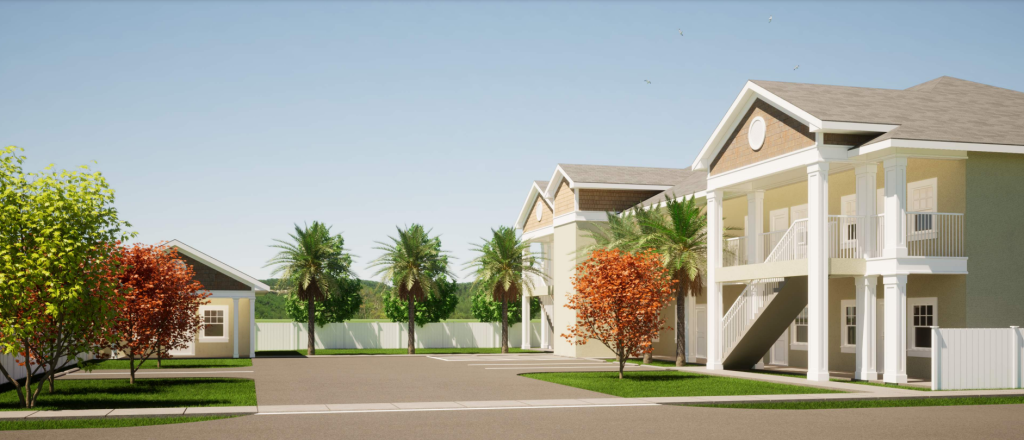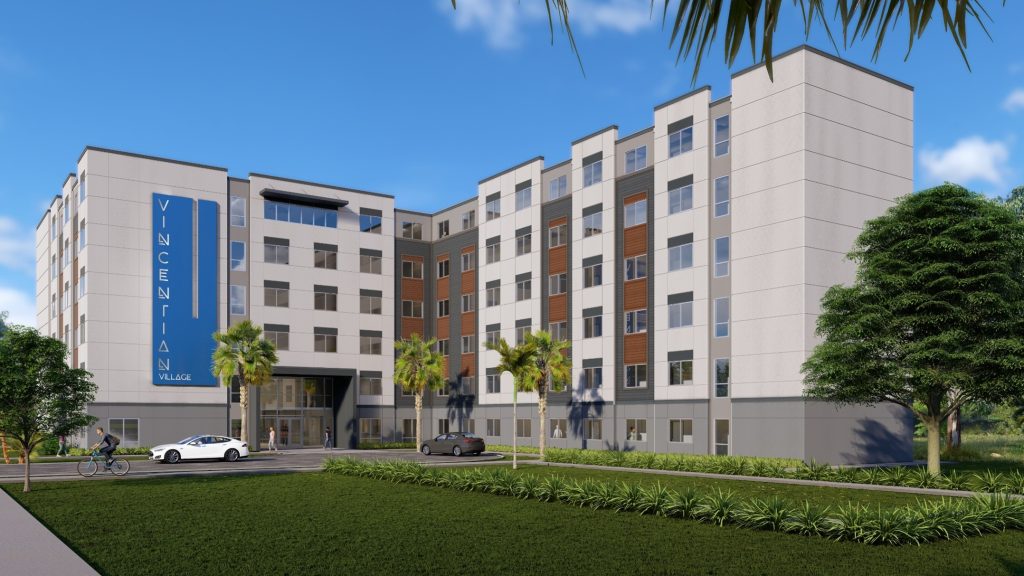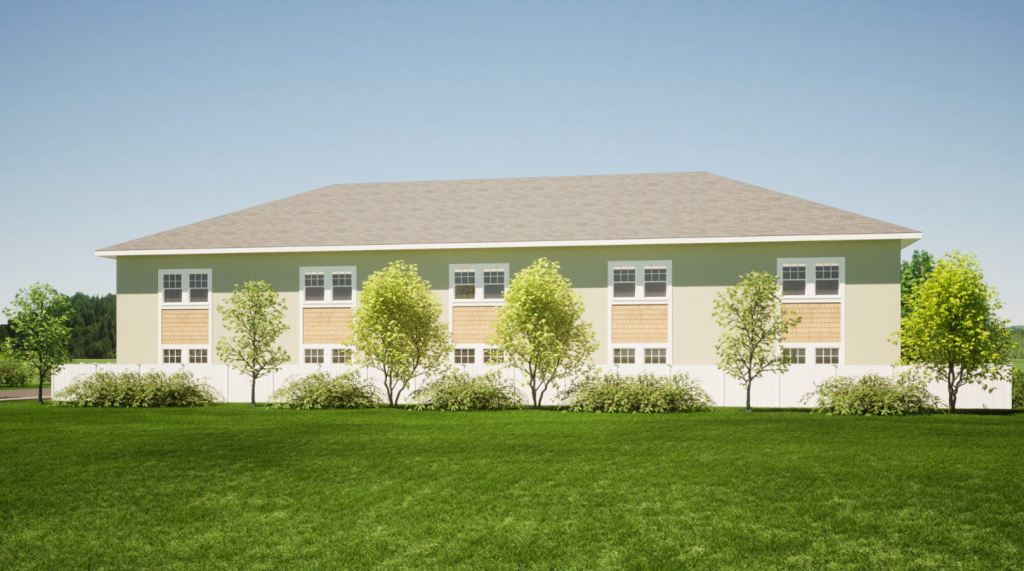 Three of SVdP CARES newest permanent supportive housing (PSH) projects, Vincentian Manor (Sarasota), Vincentian Village (St. Pete), and Ozanam Village IV (New Port Richey) will bring the total number of affordable units to 225. The 3 will join Ozanam Villages I, II, and III and Rosalie Rendu Residences as the newest projects in SVdP CARES PSH portfolio.
Why is the work you're doing with SVdP CARES important to the community?
Our community, state, and country are currently going through a housing crisis where the cost of land and housing has skyrocketed to the point that many cannot afford single-family homes or high rents. At SVdP CARES, we are planning new affordable housing developments throughout Florida to bring housing to Veterans, workers, and families who cannot afford a home or who may have been displaced due to hurricanes. The work that I do is important to the community because it provides a basic human need of shelter to the individuals who have so little. For me, I try to follow in the footsteps of Fredrick Ozanam by putting my faith into action. Our generous donors have provided a foundation for us to provide shelter, and I will continue to build where possible.
Anything else you would like to add or feel is relevant to the scope of the work you are doing?
We can only continue to follow the works of Blessed Fredrick Ozanam and St. Vincent de Paul through your generous donations. We are always looking for land, partners, and generous donors.
I try to follow in the footsteps of Fredrick Ozanam by putting my faith into action. Our generous donors have provided a foundation for us to provide shelter, and I will continue to build where possible.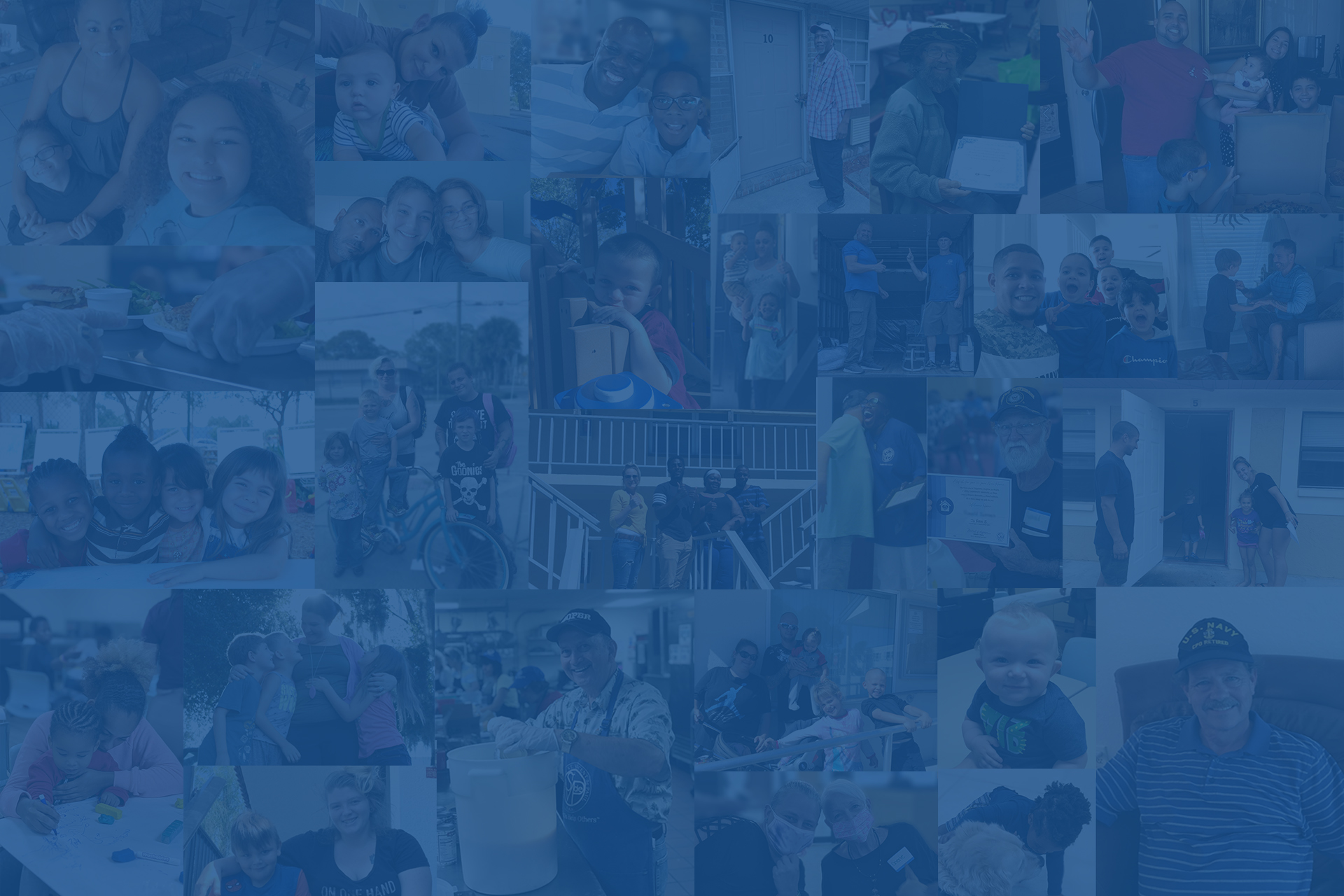 Help Others Get Their Lives Back
As Ann said, generous donors have provided a foundation for SVdP CARES
to provide shelter for thousands across the state of Florida.
A donation today can help SVdP CARES expand affordable housing
projects to house those that may need a little extra CARE.