SAVE THE DATE for Saturday, April 13, 2024, and celebrate the 10th annual Empty Bowls event at our NEW LOCATION!
It started with a bowl of soup over 100 years ago when SVdP CARES first opened the doors of its soup kitchen to the Pinellas community. Today, SVdP CARES serves over 81,000 meals every year from our Food Center, and has housed thousands since 2013 throughout 19-counties in Florida.
April 13, 2024
Coastal Creative
2201 1st Ave S
St. Petersburg, FL 33712
Empty Bowls features beautifully handcrafted bowls created by local artists for guests to take home as a reminder that everyone's lives should be filled with hope.
---
2024 Sponsors
Presenting Ladle
Platinum Ladle
Gold Ladle
Silver Ladle
Bronze Ladle
Friends of Empty Bowls
---
---
Thank You Soup Donors
---
Thank You In-Kind Donors
---
Thank you to all those that joined us on April 1, 2023. Because of your support, SVdP CARES raised over $115,000 to end hunger and homelessness in our community!
Thank You 2023 Sponsors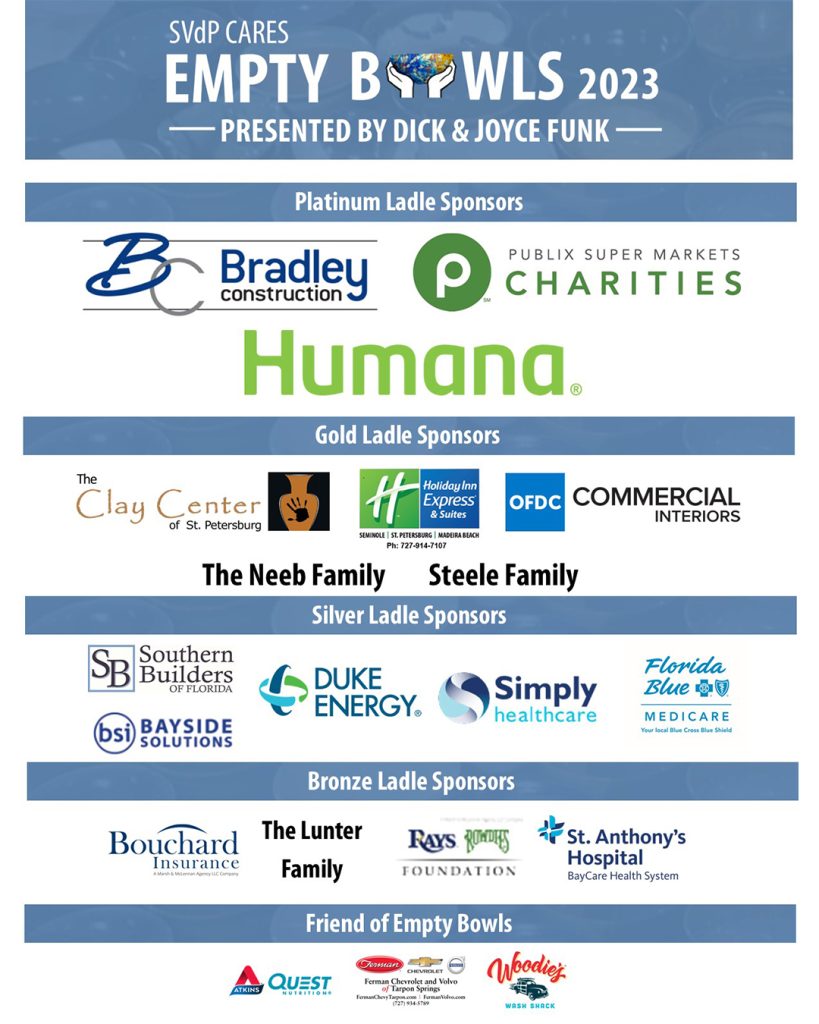 ---