"I was like a rotten tree with gnarled roots," says Mark.
Then he was given NEW LIFE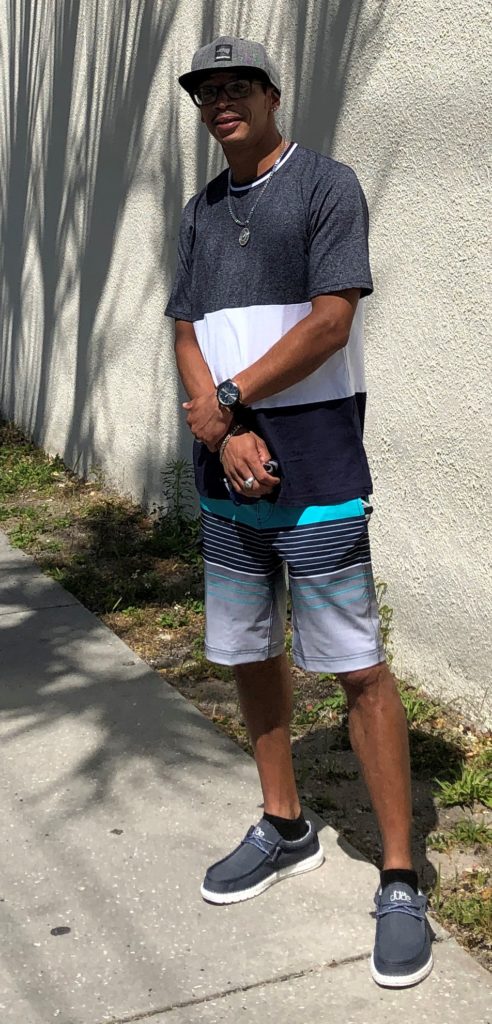 "I didn't know life could be this good!" says Mark. "Today I am blessed and I have sustainable joy."
Mark's spirit was broken when he was just 14 and his mother passed away. With no one to turn to, he headed down a road of bad choices for the next 25 years. Finally, lost and alone, he walked through the doors of St. Vincent de Paul CARES CARE Center. Looking back, Mark compares his life to "a tree with gnarled roots. It still managed to grow but was rotten."
Trapped by trauma and fear, Mark resigned himself to life in a shelter.
But St. Vincent de Paul CARES blessed him with so much more!
The CARE Center manager Denis and his team helped Mark rise above the trauma that had held him down for so long. With their encouragement and a variety of community resources, Mark learned to make positive choices in his life. Since last Easter, he has diligently worked to improve himself with great results: a rewarding full-time sales job and a place of his own!
That's what you help St. Vincent de Paul CARES provide through a revolutionary shelter model. While many shelters maintain homelessness, the CARE Center is ending homelessness. Here, staff is dedicated to caring for neighbors who have lost their homes, their resources, even their families … neighbors like Mark.
In The CARE Center, people in need are treated with respect and dignity as they get back on their feet. Once housed, they are provided with services and local resources to lay the foundation they need to stay financially responsible and self-sufficient.
"Denis literally had to pick me up off the ground," Mark recalls. "I was drunk. Belligerent. Foolish. He stuck with me through it all."
Denis' compassion paid off. Today, he says, "The sky is the limit for Mark. He's focused, he has his eye on the prize, and he finally knows his worth. I look forward to talking with him in the next five years to see how much he's grown and accomplished."
By then, Mark might just be working alongside Denis. He is eager to give back to the community for the help you gave him through SVdP CARES. In addition to working full-time, he is taking steps toward becoming a therapist or drug addiction counselor.
"I'm living my best life!" Mark tells us. "I am blessed. I wake up and I have joy that doesn't leave me. That's a miracle in itself. None of this would have happened if I hadn't come to The CARE Center."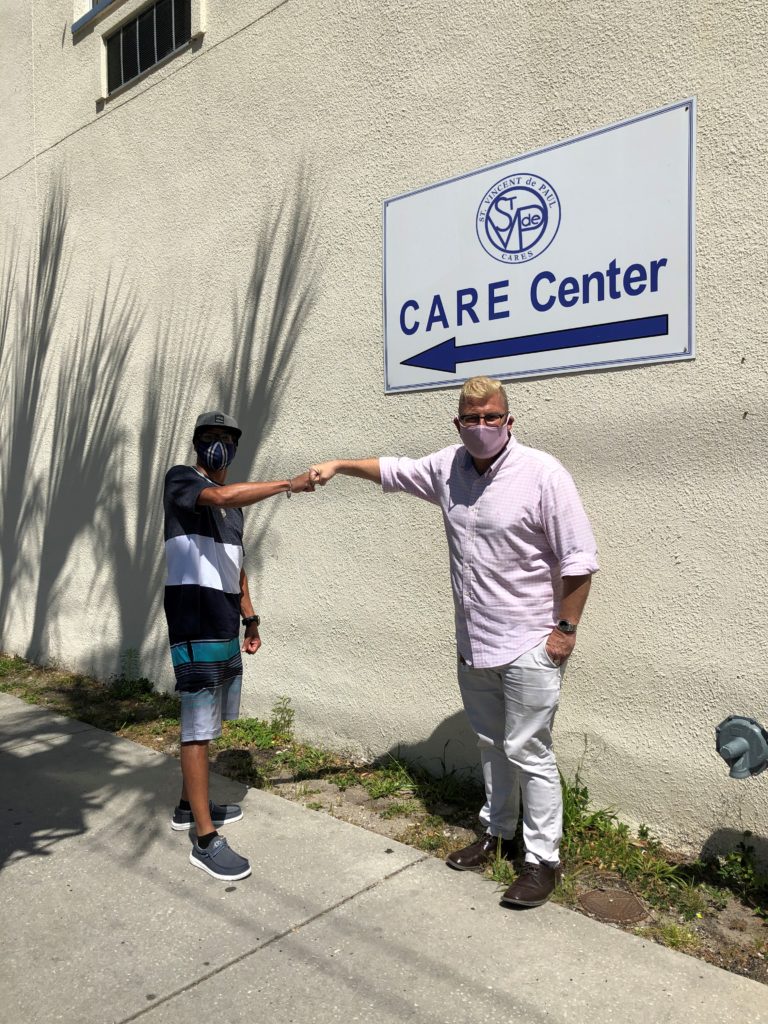 Denis was the only person I had," said Mark. I wouldn't be here today if it wasn't for him and SVdP CARES. He's someone I call 'friend.'"
The rotten tree of Mark's former life was cut down. Now there's new growth and the promise of abundant, healthy fruit in the years to come. "It's as green as can be," Mark says proudly. Thank you for caring!