Pasco is one of 16 counties that SVdP CARES serves. In 2020 alone, SVdP CARES has worked to end homelessness for 250+ people with a 90% success rate. We recently caught up with 2 families who shared their stories over some delicious pies donated by Brooklyn's Best Pizza…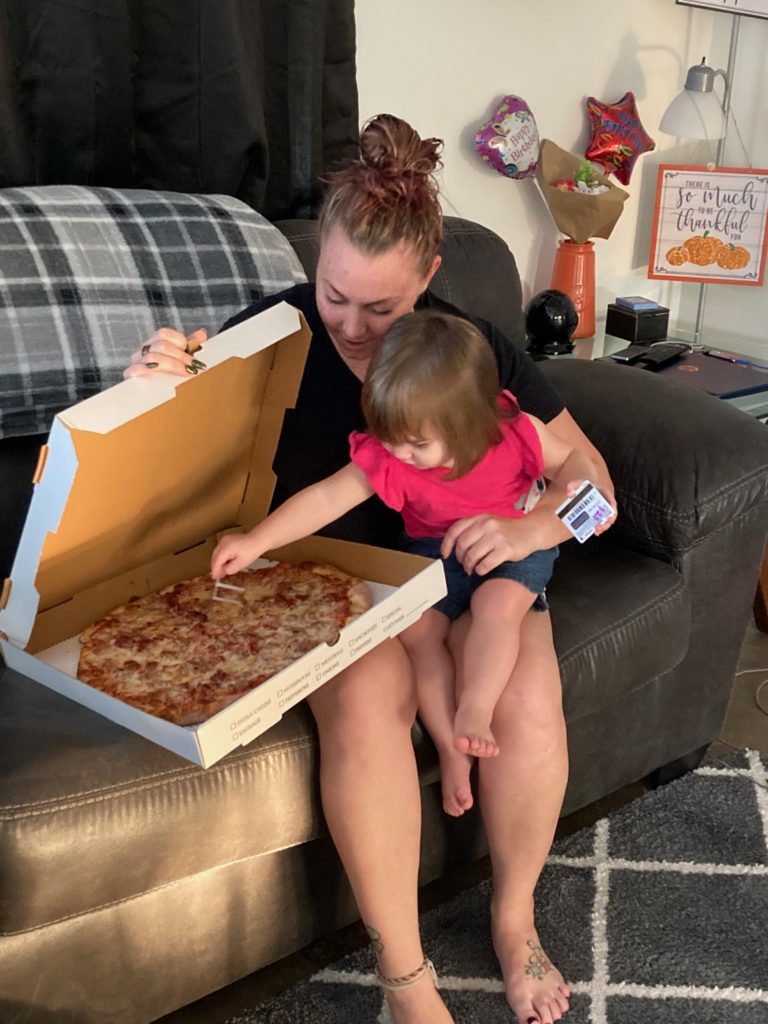 Samantha
Samantha is a US Army Veteran who was chronically homeless in the past and is a recent mom to a beautiful little girl. Struggling with substance abuse, she attended a long-term program at a treatment center and is now fully sober. Samantha is in the process of getting full custody of her daughter and is using her GI Bill to attend school. On September 1st, she was placed in permanent affordable housing through SVdP CARES, and is grateful to the CARES Champions that helped get her back on track: her case manager, housing specialist, Brooklyn's Best for their $25 gift card, and supporters like YOU! Samantha is well on her way to self-sufficiency!
---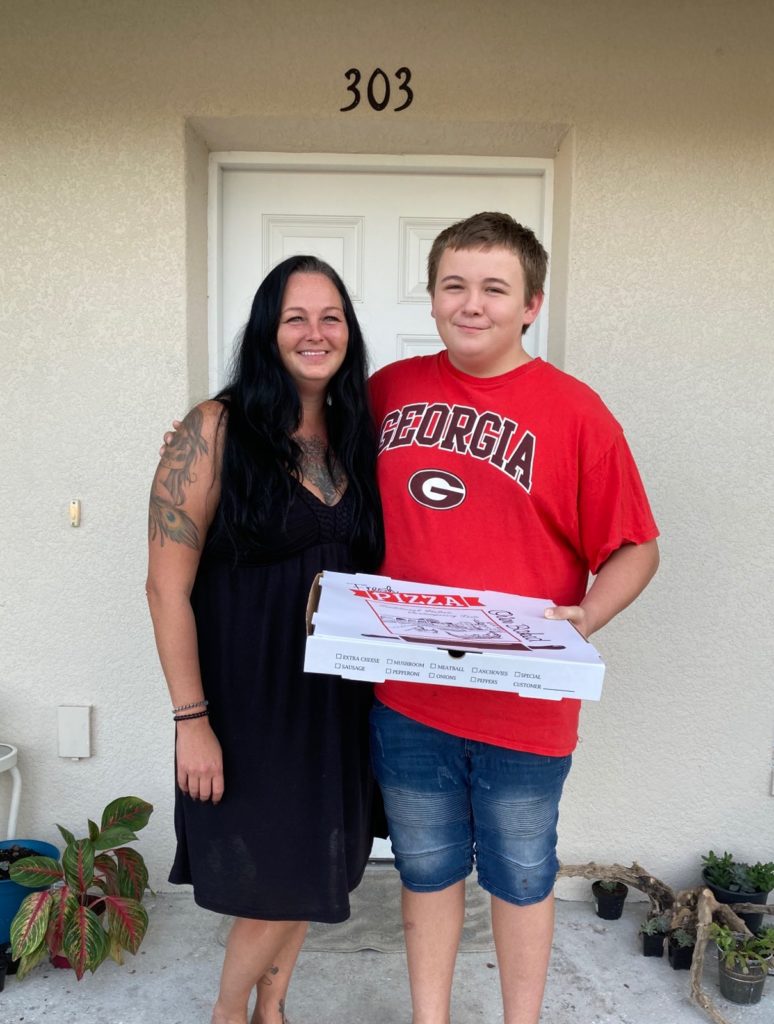 Jana
Jana is a single mother of two children, living with a disability. After Hurricane Irma, the family became homeless – often couch surfing or sleeping in their small SUV. Jana and her children were enrolled in the Returning Home Pasco project in June of this year, and within a week, were placed in permanent supportive housing at SVdP CARES Ozanam Village. The family is now THRIVING and credits SVdP CARES and supporters like you for giving them a hand-up from homelessness.
---
Be a part of the Purpose and help more families like Samantha's and Jana's!
Visit SVdP.CARE/P4P and donate to the Pizza for a Purpose giving campaign. Your donation will be matched dollar for dollar to maximize your impact to minimize homelessness