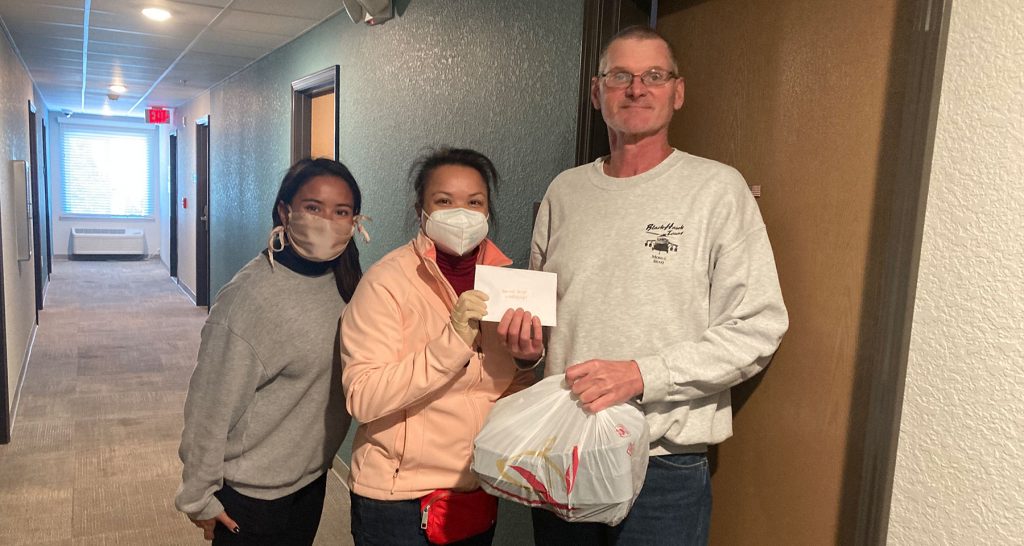 SEHA is an alternative to the conventional shelter, using local hotels to bridge the "gap" for those on the path to permanence.
Part of this program involves Emergency Hotel Assistance (EHA) that ensures household safety in cases where shelter beds, transitional housing, or other resources are not available during COVID-19, non-COVID-19, or other Public Health Crisis / Declared State of Emergencies. This means that the household is either not eligible for or has exhausted all other available emergency shelter, transitional housing, and other temporary housing (e.g., family/friends, etc.), and no other resource is available from assistance programs to pay for temporary or permanent housing. 
This program is available to both Veterans and non-veteran families, where participants are typically placed within the same day of applying.
Help More Families and Veterans
You can help us give a hand up to even more families and Veterans with a monetary donation.