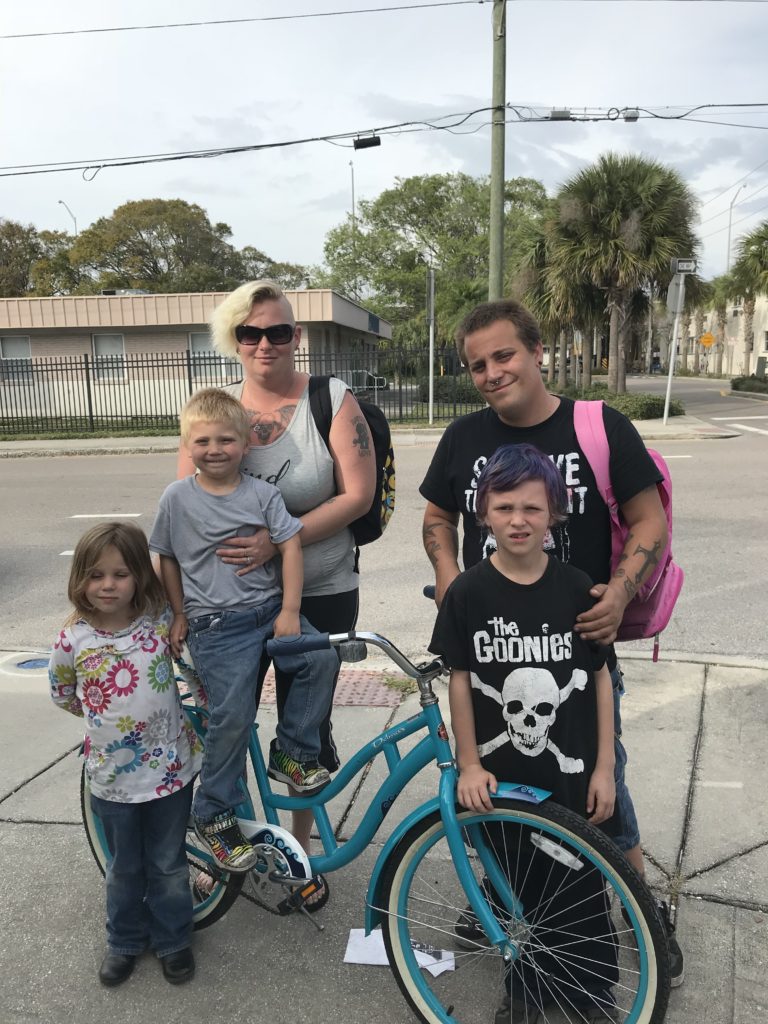 James and Krystal were just making ends meet, living in a mobile home in Clearwater. On the night of January 1st their trailer home caught fire.
With three children to take care of, they didn't have time to fret, they tried to repair the fire damage. They spent their meager savings but to their dismay it was condemned and they found themselves homeless. They came to the Center of Hope through 2-1-1, where residents and families can get help, at the time when they only had a few possessions left.
Our center not only provided a safe place to stay with nourishing meals but our staff was able to provide case management to start them on their way to having a safe, stable home.
Their children ages 4, 6 and 8 settled into their new routine, getting on the local school bus, playing in our family room and on the playground at our campus here in St. Pete.
Because of gifts like yours, they were able to begin working with our Rapid Re-Housing Bridging Families Program. James and Krystal are now working toward permanent housing.
The shelter works to assist families experiencing housing crisis by providing them with a safe environment to reside while they work to secure more stable housing in the community. This program depends on donations
to help staff case managers and to provide help with deposits and rent.
Your gifts help families like James and Krystal receive services and make homelessness, rare, brief and non-recurring.