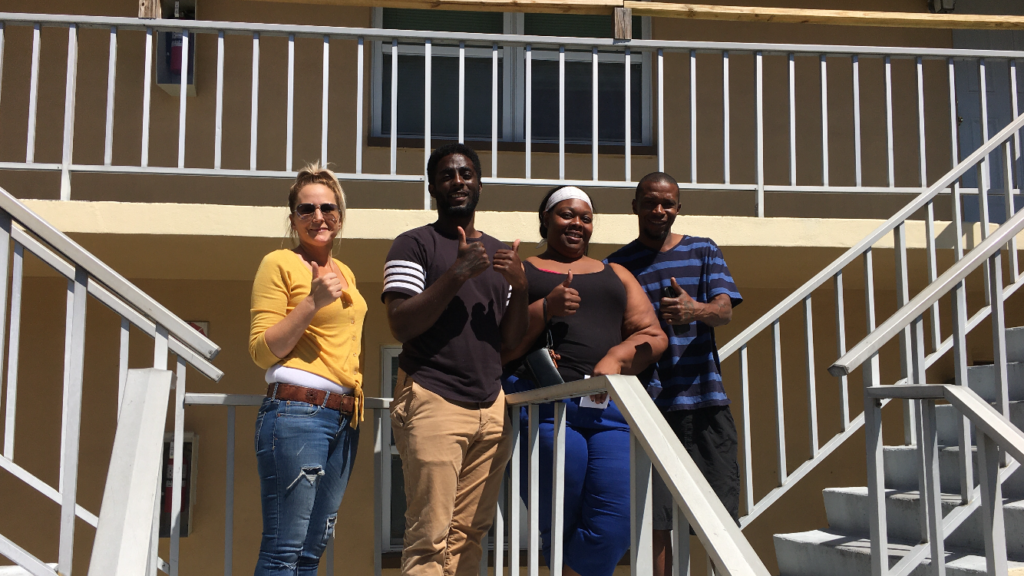 When the COVID-19 virus shut down local businesses, Docilia was furloughed from her hotel job. Doyle's hours were slashed. Suddenly there wasn't enough to make ends meet. When the Stay at Home mandate came through, the family no longer had a home. Docilia and Doyle weren't alone. Economic fallout from the virus claimed the livelihoods of many in our community. Homeless shelters were unable to take in all the casualties.
A local Clearwater shelter referred Docilia and Doyle to St. Vincent de Paul CARES . . . and they were on their way to recovery.
Since the start of the pandemic, people have made a tremendous difference to those experiencing the crisis of homelessness. With your help:
Every day, we serve

more than 420 meals

to our hungry neighbors.
Every night,

over 200 people are sheltered by SVdP CARES

. . . and by God's grace, no one has tested positive for COVID-19!
And in just the past two months,

120 households, including Docilia and Doyle's, have resettled in permanent homes

.
Our SVdP CARES housing specialist reached out to a number of landlords to find a new home for Docilia, Doyle and their daughter. A peer mentor took them to appointments and offered his compassion and support as they made their way through those stressful days.
The SVdP CARES case worker assigned to the family was impressed by their spirit of determination. "They are a beautiful family to be around. They are hard-working and they understand the importance of maintaining employment. And they make me feel like I am their friend, helping them out of a tough situation."
No longer homeless, Docilia and Doyle can concentrate on finding work again. And their daughter received access to the internet so she could finish her online high school year. Thanks to you, life is slowly returning to normal for them and for more families in our community.