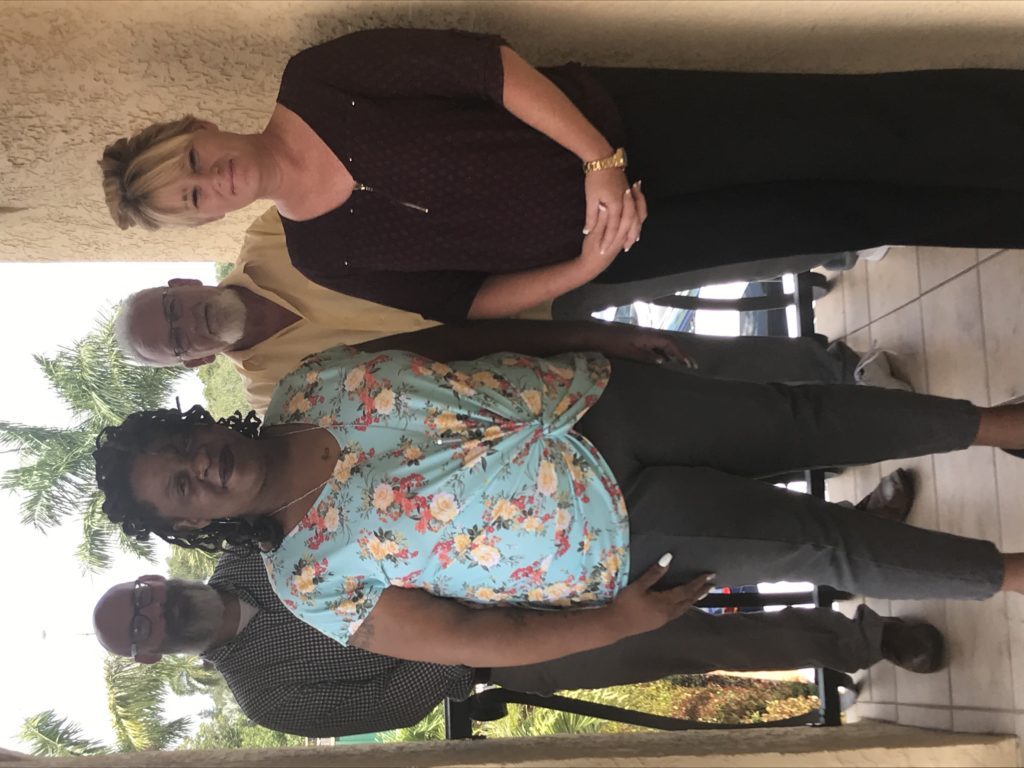 The SVdP CARES Fort Myers office officially opened in February, with 1 case manager and 1 housing specialist in place. The first 30 days of opening were spent rigorously training the new staff and making community connections to ensure a smooth transition to begin taking referrals by March. Everyone's hard work paid off, when on March 4th, we received our first referral through the Supportive Services for Veteran Families (SSVF) program. Enrollment began on March 5th and by March 15th, this veteran's homelessness was successfully ended.
Currently we have 2 case managers, 1 housing specialist, and 1 peer mentor that we are currently recruiting for, and have received referrals from Lee, Collier, Highlands, and Hardee Counties.
To date, the Ft. Myers staff has housed 11 homeless veterans. 3 of those veterans are in permanent housing and soon to be 4 as of June 15th. The remaining 7 veterans are currently receiving support through hotel stays as they transition into permanent housing.
The SVdP CARES Ft. Myers office is designed to operate 3 different programs.
Supportive Services for Veteran Families (SSVF)

program


This program focuses on Lee, Hardee, Hendry, Highlands, Desoto and Collier counties. With a staff slot of 4 positions for this project, we are expected to be fully staffed soon!


Homeless Providers Grant and Per Diem (GPD) program


The GPD case manager will provide case management services to eligible veterans in all serviceable counties.


Non-Veteran program


Thanks to a Charlotte County Rapid Rehousing grant, we will be able to house non-veteran individuals and families beginning later in the summer!
With an expansion of roughly 7,000 Square Miles of serviceable area, we are incredibly excited to bring St. Vincent de Paul CARES vision, mission, and quality of service to veterans and non-veterans alike in and around the Fort Myers area!