Jay and Geetha Kamath share their gifts of time, talent, and treasure with neighbors in need at SVdP CARES. With multiple financial gifts, they are ending homelessness for hundreds of families and veterans; by giving their time and talent, the Kamaths ensure that thousands of Food Center guests are fed and cared for. As valued donors and volunteers, Jay and Geetha truly live out the mission of their teacher, that to serve others is to love others.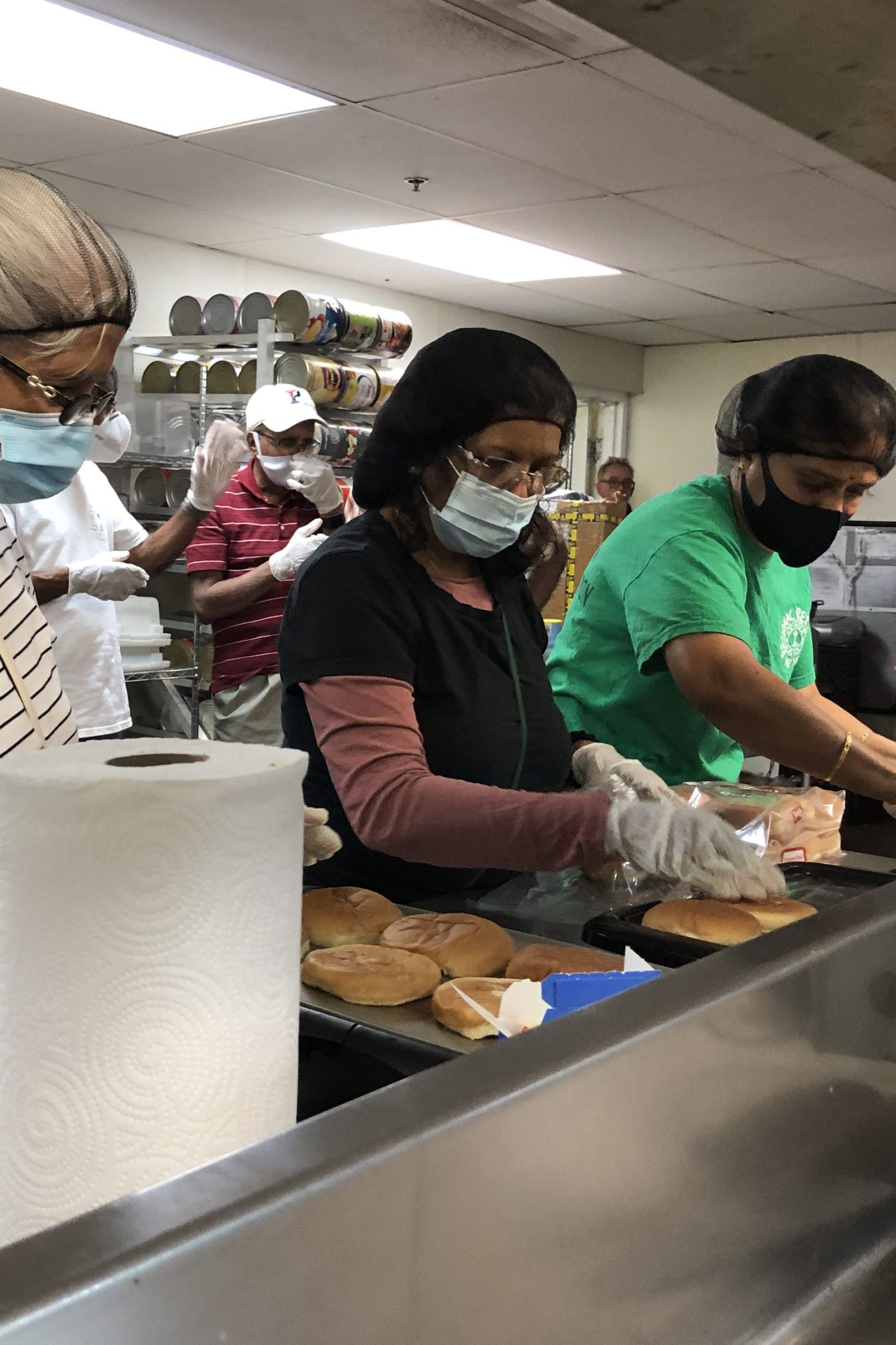 Members of the Sathya Sai Center prepare dinner for SVdP CARES Food Center guests. "We don't prepare anything that we wouldn't eat ourselves," said one member.
Truth. Peace. Love. Right conduct. Nonviolence. These are the five values of Sri Sathya Sai that Dr.'s Jay and Geetha Kamath bring with them every second and fourth Saturday at the St. Vincent de Paul CARES Food Center. Here, the good doctors of Oncology and Internal Medicine volunteer their time and talent with fellow members of the Sathya Sai Center, who follow the teachings of Indian philosopher, Sathya Sai Baba, who believed that to serve others is to love others.
When we serve, we serve with the idea that the benefit comes from within. I can become closer to Jesus as I act in his image and feel love in my heart.

– Jay Kamath
This has been the group's philosophy since they began serving at the Food Center 4 years ago. Together, the group not only serves dinners, but develops the menu, purchases, and prepares the food. One member explains that it's important to them to use their resources wisely, "finding a healthy balance between price and quality." She explains that within their religion, they treat guests as God; "we treat them as royalty because God is royal. Our members come with so much love to serve and they feel they are serving themselves by serving others."
Each Saturday they serve, Sai sponsors a drive for CARE Center guests, collecting needed items and distributing them while they serve dinner. This week it was socks and raincoats; jackets and hats in colder months, backpacks, shoes… "whatever the needs are, we try and meet them," said Geetha. "We want to make sure it's practical and something they can easily wear or carry with them."
In addition to biweekly drives, Sai has also hosted medical and dental camps at local nonprofits, including a personal hygiene event at SVdP CARES where guests received showers, haircuts, and new clothing/shoes…all before being served dinner. "The great thing about our group is that we have a lot of skills and we can open that up to the community," explains Ari, Sai Center president. Dr. Kamal adds…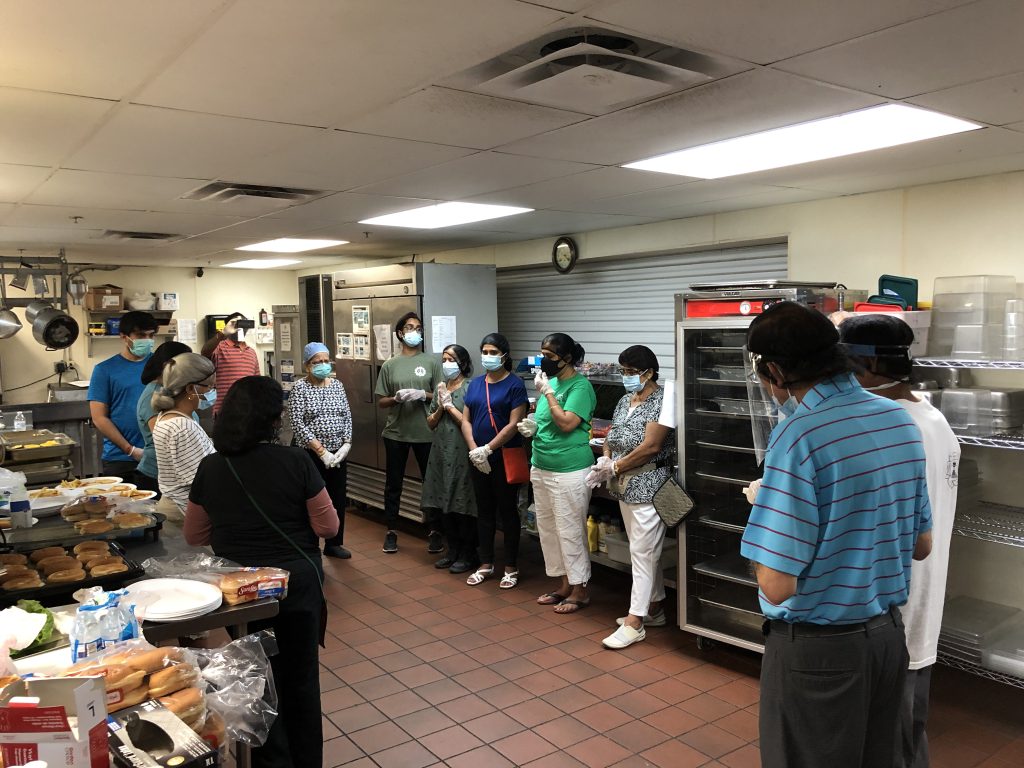 Our members come with so much love to serve and they feel they are serving themselves by serving others.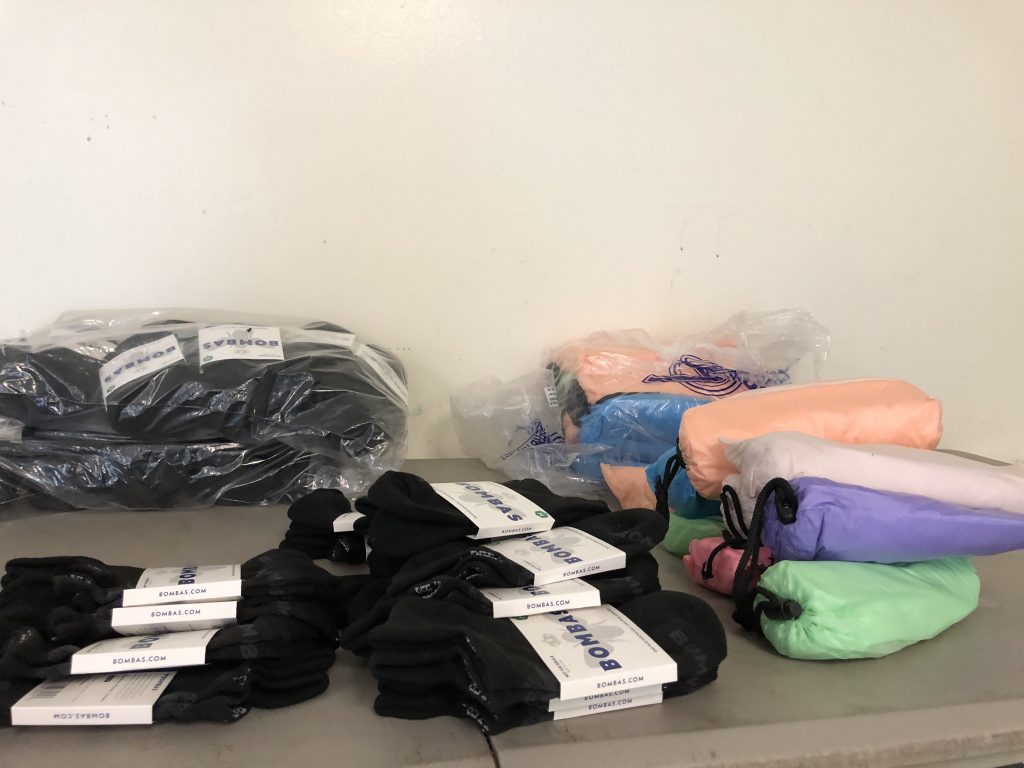 The main thing is helping our own community. We are sustained by our community, and to that community, we have to give back.
---
End Homelessness
for neighbors in need throughout the community
Stay tuned for our Summer follow-up story where you will hear the inspiring story of a single mother that escaped an abusive relationship and rebuilt her life with the help of SVdP CARES.