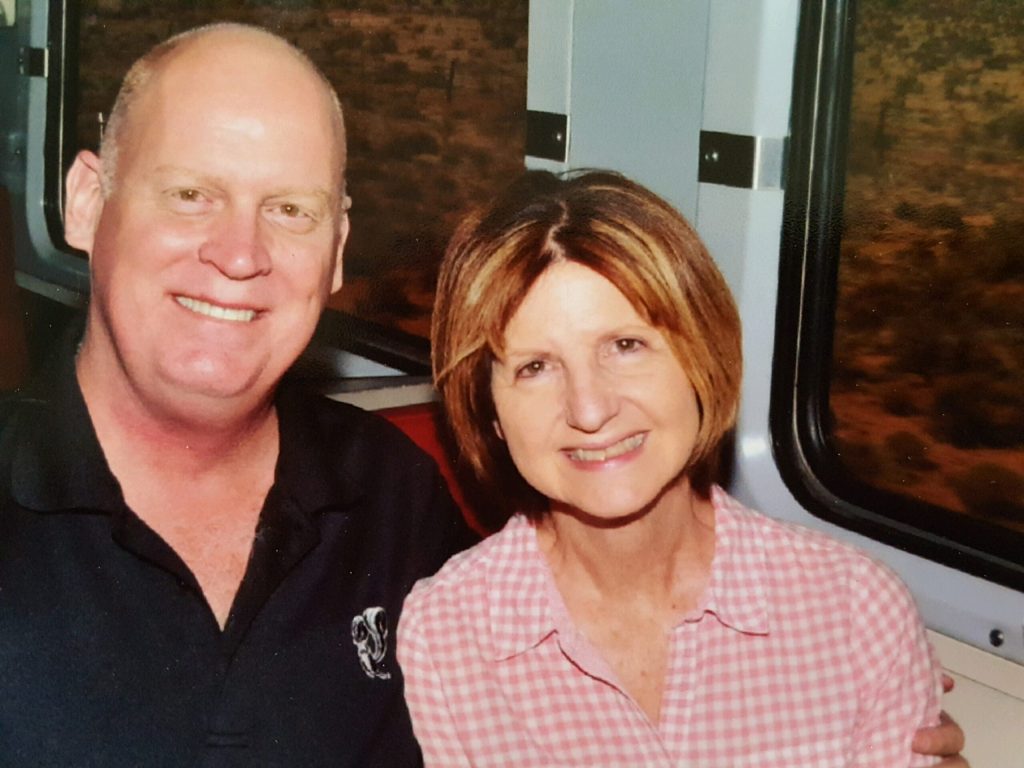 Frank and Barbara Julian have been avid supporters of SVdP CARES for over 4 years. Giving both time and treasure, the Julian's commitment to their faith and helping those in need make them true CARES Champions.
"For I was hungry and you gave me something to eat, I was thirsty and you gave me something to drink…I needed clothes and you clothed me." Matthew 25: 31-40. That's the verse that runs through Barbara Julian's head when she encounters neighbors in need. "I always think, that could be Jesus…"
Years before, Barbara had an active role in feeding those in need at the food stamp office in downtown Tampa. "It was my job right out of college…I was the person that interviewed people to see if they were eligible," Barbara said, "but I didn't think about what I was doing for them and how I was helping. To me, it was a job. I just didn't get it." Soon after, Barbara met her husband Frank. They raised 2 children, attended Incarnation Catholic Church, where Frank eventually became a Deacon, and Barbara moved into a position at Lockheed Martin. While the Julian's were active participants in church and company philanthropy, they weren't able to stretch as much as they would have liked. "Life happened," said Barbara. "You get a job, you're set on a career, you raise a family, and that's your focus."
That changed when Barbara retired from Lockheed after 40 years. She knew she wanted to devote more time to a cause, but she wasn't sure which one or how to do it. Then, Barbara and Frank were invited to a ribbon-cutting event, celebrating the opening of Ozanam Village—St. Vincent de Paul CARES first permanent supportive housing project. "After hearing the testimonies of people that were helped by St. Vincent de Paul CARES…learning their stories…it was so incredibly moving. I knew this was it."
The Julian's began donating to SVdP CARES, and as time went on, they learned more about the housing first model being used to rapidly end homelessness for thousands of veterans and families at above an 80% success rate. "Frank and I were so impressed when we learned more about the work SVdP CARES was doing. At the time, we were giving to multiple charities, but when we found out the extent of what CARES does, including veteran services and help with pets, we decided to reallocate more funds… St. Vincent de Paul CARES just checked all our boxes!" Most recently, Barbara and Frank became "Good Samaritan" givers, making monthly gifts that enable SVdP CARES to provide a hand up to even more neighbors that are homeless.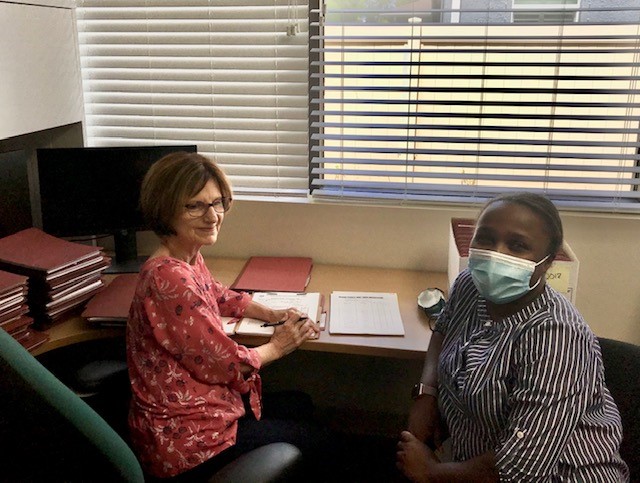 "St. Vincent de Paul CARES is changing lives. When we give to them, I know it's going right to the people that need it."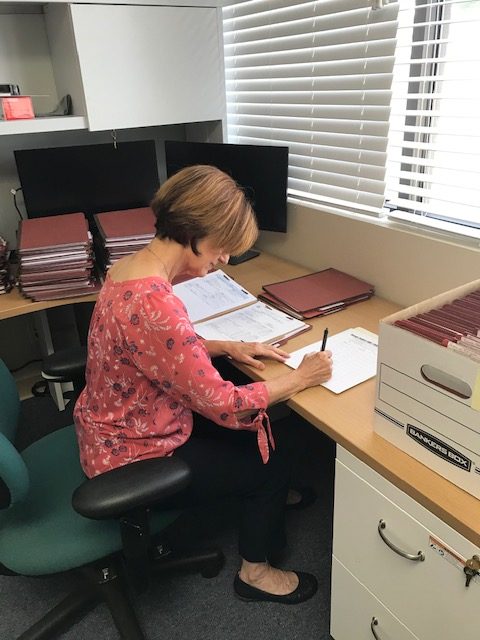 In addition to their generous monetary gifts, the Julian's also give their gift of time. Barbara is entering her second year as a committee member of SVdP CARES fall fundraising event and volunteers at the Hillsborough office 8 hours a week! In addition, both Frank and Barbara were a part of Empty Bowls 2021, serving soup to event guests.
When asked why they support the organization, Barbara says, "SVdP CARES is changing lives. When we give our money to them, I know it's going right to the people that need it. That's why I want to help here." Frank explains that while he isn't able to give as much time as he would like, he knows that his support matters. "Like the church, SVdP CARES practices what Jesus preached and reaches out to those in need."
Today, Barbara looks back to her first job at the food stamp office and knows she's come full circle. She thinks of those that work for SVdP CARES and hopes they realize the impact they're making.
"I think back to that time and wish I thought this way then…how different I would have come across to those people;" she says, and then adds, "every time a case manager or housing specialist sits down with a new person or family, it's not just a program placement or part of their job, it's so much more…they are changing lives."
The SVdP CARES team could not do the life-changing work they do without the support of individuals like Barbara and Frank Julian. They are a part of a large network of CARES Champions, and you are too! Your support is essential in the fight to end homelessness, as together we are making homelessness rare, brief, and one-time!