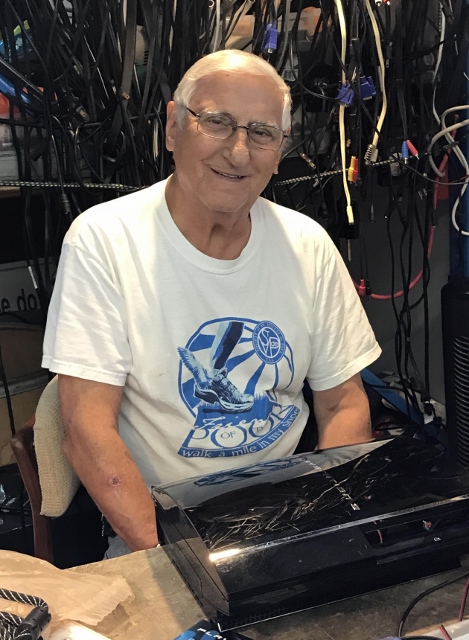 For over 10 years, Dan has given of his time, talent and treasure to SVdP CARES! His volunteer work at the Community Thrift Store in St. Petersburg is invaluable as he tests and repairs donated electronics before they are put out on the sales floor. Sometimes he is literally bringing those electronics back to life. He makes it possible for the SVdP CARES Community Thrift Store to provide top notch electronics to its patrons. When sold, profits help fund the work to end homeless and obliterate poverty, one family, or individual at a time.
After serving in the Air Force, Dan went to University of Florida on the GI bill, and became an electrical engineer. After a rewarding career with several private companies, he retired in 2001. As a Vincentian, Dan volunteered with the St. John's SVdP Parish Conference doing home visits to assist people who were struggling to make ends meet. Through his volunteering at the Parish Conference (for over 20 years!), his love for the mission of SVdP began.
That love and passion lead him to begin volunteering at the SVdP CARES Community Thrift Store in 2008. To this day, he spends hours in the back room of the Store fixing and testing all electronics that will be sold. He is truly masterful at his craft. The people SVdP CARES serve have definitely benefitted from his 45 years plus experience in electrical engineering.
Dan's love for his family, his faith, and St. Vincent de Paul is palpable. He believes in the mission of SVdP CARES, and is making a true difference in the world. Thank you Dan for your investment in SVdP CARES, your dedication, and your service to our country!
SVdP CARES' volunteers are a critical part of the team working with staff to help change lives. Consider being a part of the work to help end homelessness, and alleviate the challenges of poverty.